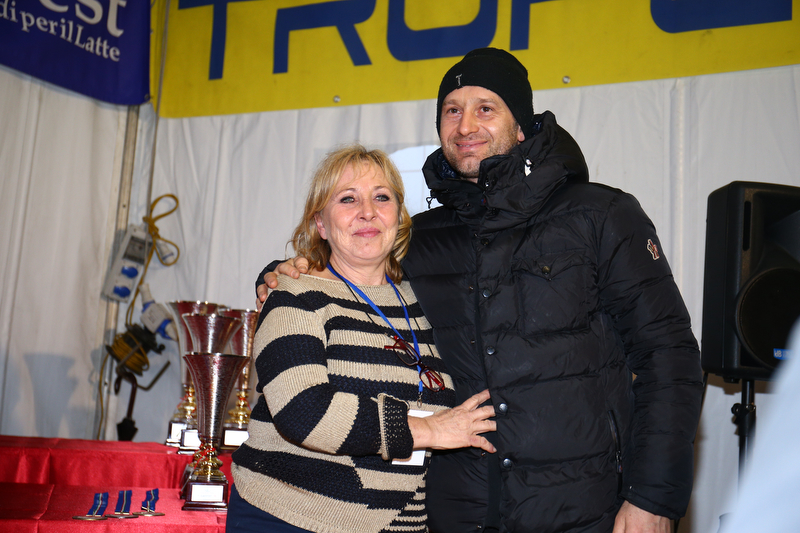 The edition just ended of the Andrea Margutti trophy has been memorable with 252 drivers coming from 34 Countries. The appointment with edition 30 of the Andrea Margutti Trophy in 2019!
Edition number 29 of the trophy held at the South Garda Karting circuit in Lonato last March 11th 2018 has been a really memorable race, both due to the quantity of entered drivers that reached level 252, and huge amount of rain that did not give any break to the drivers, increasing the spectacle on track eliciting a series of incredible duels on the wet.
 The 29th edition of the race organized by Parma Motorsport has confirmed that this race is a milestone in the karting world, in the memory of the tragic passing of Andrea Margutti in 1989. The race is named after the very young driver from Rome since 1990, when it took place in Rome before relocating to Parma and now to Lonato for the sixth time running.
Regarding stats, this 29th edition has welcomed drivers coming from 34 different Countries. Excluding Italy, that had 99 drivers on track, the most represented nation was Germany that featured 36 drivers at the start, while the biggest lineup was fielded by CRG: 13 drivers. The nationality of drivers included Andorra (1), Argentine (1), Austria (5), Belarus (1), Brazil (1), Switzerland (11), China (1), Chile (1), Colombia (1), Czech Republic (9), Germany (36), Denmark (16), Estonia (4), Finland (7), France (5), Great Britain (2), Croatia (1), Hungary (2), India (1), Israel (1), Italy (99), Holland (2), Norway (1), Panama (1), Peru (2), Poland (1), Romania (4), Russia (10), Singapore (1), Slovakia (2), Slovenia (1), Sweden (16), Ukraine (3) and Venezuela (1).
The hall of fame that dates back to 1990 opened with the wins going to Giancarlo Fisichella in 100 ICA and Andrea Belicchi in the National 100. The winners of edition 2018 were Andrea Rosso (CRG-Tm-Vega) in OK, Enzo Trulli (CRG-Tm-Vega) in OK-Junior, Alessio Lorandi (Parolin-Tm-Vega) in KZ2, Irfan Coskun (Parolin-Tm-Vega) in 60 Mini and Marco Moretti (Tony Kart-Iame-Komet) in X30 Senior. Andrea Rosso secured his second win in a row at the Andrea Margutti Trophy, while Enzo Trulli claimed his maiden win after his dad had a go at it from 1992 to 1995, without succeeding though, and Alessio Lorandi secured his third win after winning it in 60 Mini in 2010 and in KF in 2014. He therefore became the second most victorious driver of the Andrea Margutti Trophy, one short of the 4 wins taken by Fisichella in 1990, 1991, 1992 and 1994.
The Andrea Margutti Trophy will reach its 30th edition in 2019, an unthinkable result for when it was introduced back in 1990. The organizer Parma Motorsport and Andrea's mother Patrizia Margutti, are already working to prepare yet another memorable edition.
Complete results are available at www.trofeomargutti.com
Video highlights of the 29th Andrea Margutti Trophty can be found at
https://www.youtube.com/watch?v=8D5MFs94nRw
Parma Motorsport Ssd
Press Office
22.03.2018
parma_motorsport_margutti_08_220318_eng